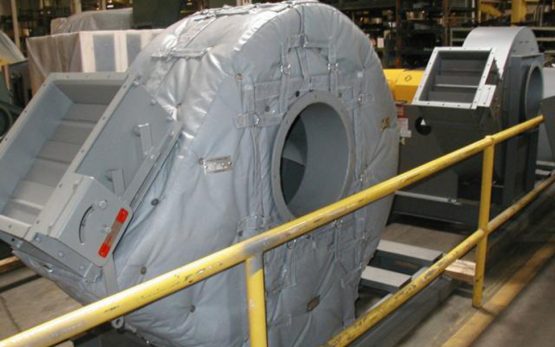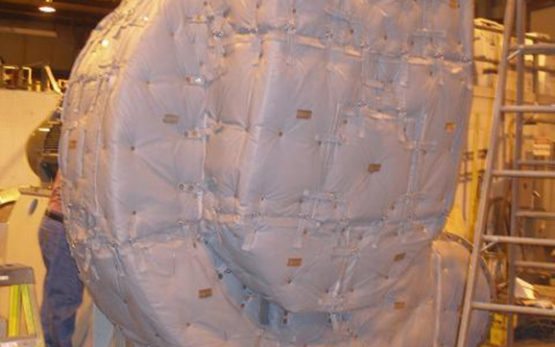 ACOUSTIRAP® Removable Insulation Covers
ACOUSTIRAP® covers have a sound transmission class (STC) of 55. The acoustical performance of removable covers is frequency dependent. Performance increases with the increase of the frequency of the incident noise. The unique design of the covers utilizing a double layer of septums separated by an air gap, significantly increases the acoustical performance, allowing up to 25dBA of noise reduction in many instances. ATC will predict the resulting noise level based upon our calculations and customer provided complete noise spectrum.
The ACOUSTIRAP® system is tested for performance in explicit conformity with the ASTM Designation E90-90 and E413-97 by U.S. Government accredited Riverbank Acoustical Laboratories. Test results are available and will be provided with the quote if requested.
For many years Advance Thermal Corp. has been a preferred supplier of ACOUSTIRAP® cover systems to a number of Fan, Silencer and Exhaust manufacturers providing sound attenuating products that exceed the predicted performance and aesthetics.
Our cover systems are fabricated from carefully selected and tested combinations of sound attenuating multi-layer insulation and special acoustical septum, encased in jacketing material suitable for any imaginable environment, and provide a great aesthetic appearance. In addition, the jacketing materials are available in a variety of colors.
To learn more or place an order, please call our main number at 630.595.5150.