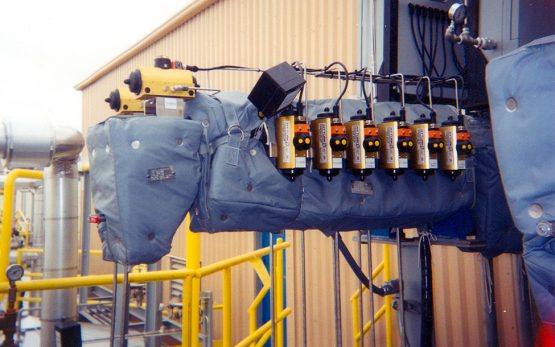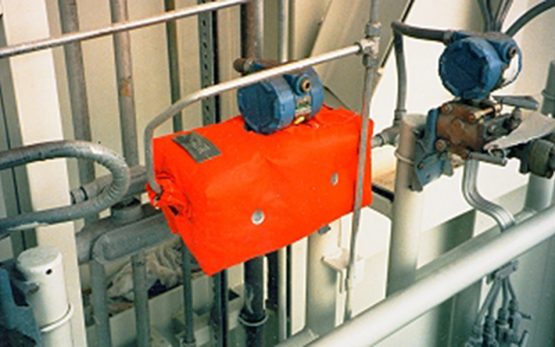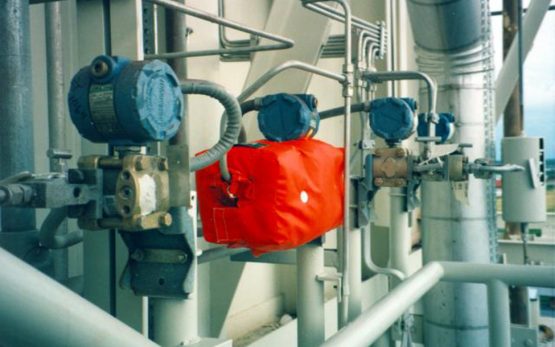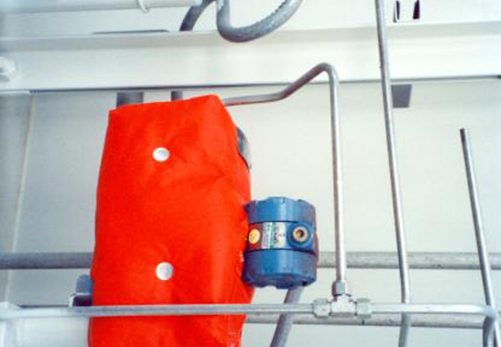 Instrumentation Covers
Advance Thermal Corp. offers a full range of covers for instrumentation that supports a whole range of switches, controls, gauges, and sensors that include:
Liquid Level Gauges - single and double vision
Round Gauges
DP cell enclosures for any mounting style
Fisher Levetrols
Foxboro Indicator Controllers
Magnetrol Liquid Level Switches
MicroMotion Meters and Censors
...and many others
Single and dual vision gauge covers are offered with built-in windows open, or covered with clear Teflon™, a very durable material with a temperature range of up to 350 °F.
The instrument enclosures can be manufactured using color outer jacketing material at your request. Advance Thermal Corp. instrument covers are easy to install, remove and re-install. They are very durable, and very competitively priced.
For small impulse tubing, flexible hoses and small fittings adjacent to the instruments, Advance Thermal Corp. offers unique flexible modulated SPIRORAP®. Manufactured in a variety of materials for any temperature range, incorporating hook and loop strip fasteners, self-closing easy-to-use products in 10'–00" long rolls, and modulated in 18" increments — this inexpensive but very effective insulation provides the ability to choose and cut any length required, and insulate previously difficult areas with ease and convenience.
All instrument enclosure blankets can be manufactured as OEM products, subject to special pricing, requiring repeated quantity commitment for the end users and EM manufacturers.