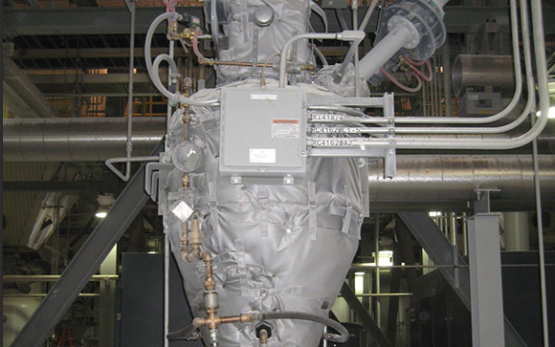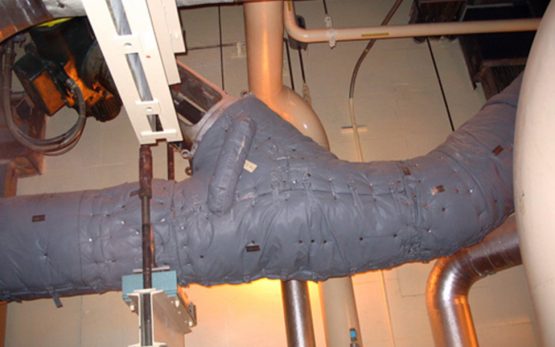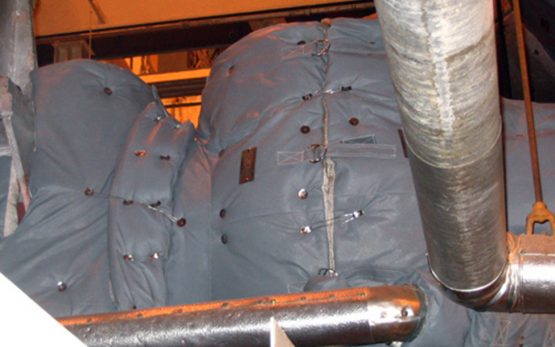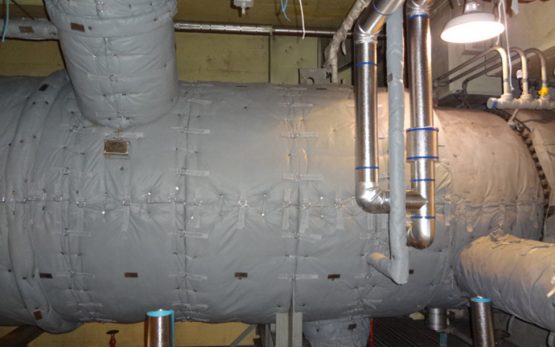 Thermal Insulation Covers for Nuclear Plants: Outside Containment
Advance Thermal Corp. has been working with the Nuclear Power industry for over 30 years. In fact, we service the largest Nuclear Power producers in the USA and Canada.
Our two plants strategically located around the country allow Advance Thermal Corp. to participate in multiple Nuclear Plant refueling outages simultaneously. We provide custom-measured, quality manufactured removable insulation covers on time and on budget, and at the most competitive prices, helping the plant to cut critical downtime of every outage.
Read more about our removable and reusable insulation covers for the nuclear industry.
Delivering on the Promise
Advance Thermal Corp. is the only removable and reusable insulation cover manufacturing company with significant experience supporting nuclear outages with plants, utilities, and contractors. Every project is managed collaboratively to keep the outage projects on-time and on-budget.
Zero RAD-Waste, Once Installed

Improved Industrial Safety

Faster Installation Time

Better Quality and Less Waste
Reduced Radiological Exposure (ALARA)

Quicker Insulation Production

Easier Insulation Replacement
As the only company in the market with two manufacturing plants strategically positioned around the United States, Advance Thermal Corp. is capable of running multiple outages simultaneously and produce insulation covers on-time, on- budget, and accurately with .001% misfits.
Benefits of Removable Insulation for Nuclear Plants from Advance Thermal Corp:
Knowledge of the specifics of refueling outages of Nuclear Plants allows us to provide the utilities and plants with unparalleled services starting from the planning and pre-outage stage to the standby stage.
Pre-Outage Stage
Generate estimate for cost of outage.
Manufacture and deliver fitting covers common to the plant.
During the Outage Stage
Measure and send drawings of components to our shop to be manufactured – within a required time, often a 1-3 day turnaround from day of measurement or as required by the plant.
Provide covers with specifications outside the general ones, in order to meet the wide range of requirements for a specific area of the plant.
All communications with plant personnel and installing contractors on a level to best serve the needs of the Plant during the outage.
Intimate knowledge of the nature and special type of insulation work at a Nuclear Plant, assuring quick access to items requiring insulation and quicker distribution of measurements from field-engineering-production to the plant.
Work and delivery during the weekends and/or any holidays.
Repair (rework) rating close to "zero".
Walk down components to make sure insulation blankets are installed properly and fit correctly.
Maintain ID of removable insulation blanket to the component so if insulation blankets are damaged and need replacement, they can be replaced with a phone call or email.
Keep our badges current throughout the year and do all non-outage maintenance insulation blanket work.
Qualified to manufacture removable insulation blankets for stainless steel components in accordance with NRC REG.Guide 1.36, (we have tested the materials of construction).