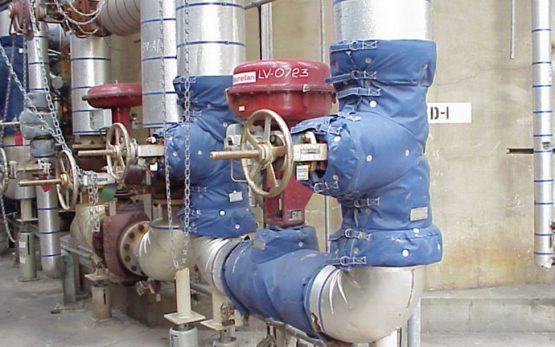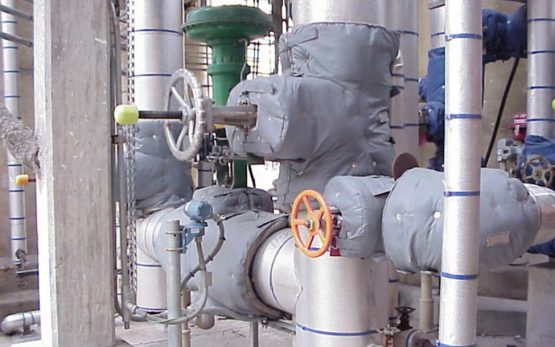 Valves & Pump Covers
Advance Thermal Corp. manufactures thermal, acoustical, chilled water and personnel protection insulation systems and single covers for any and all valves, as well as complete modules.
Our design incorporates the mating flanges of the valves and the bonnets, providing the ultimate in performance and appearance. Our HEATAINER®valve and pump covers help conserve up to 97% of energy. Due to our design, the covers are very easy to install, remove and re-install by your maintenance personnel.
The unique pre-formed shape of the covers for any cover with insulation thickness above 1" guides you into correctly installing the covers quickly and with little effort. The fit of this type of cover is perfect every time, not marginal. Our clear and comprehensive tagging system incorporating a barcode allows you to easily find the location of the item to be covered.
Removable covers for valves and pumps, as well as covers for any other equipment, can be manufactured for just about any application and condition from -150 °F to +1800 °F; such as:
Thermal
Acoustical with noise reduction of up to 25dBA
Personnel protection
Freeze protection
Fire protection, (per customers specifications)